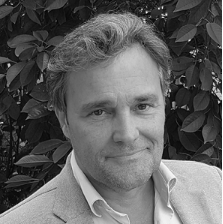 Search and Buying Advisor /
Greater Amsterdam Area
Phone: +31 20 210 1110
Email: peter@baerz.com
Peter Beerents spent his entire life living in Amsterdam, with decades of working experience in real estate in Greater Amsterdam Area. He's a fiercely committed professional exceeding his clients expectations. As the founder of Baerz Luxury Real Estate Advisory Peter connects to an extensive network of brokers, sellers, landlords, and developers. His reputation is inevitable thanks to his seasoned knowledge, strong referral base, vast network of contacts, and reputation built on hard work, client advocacy, and innovative thinking. He is a connoisseur of capitalizing on potential, and creating opportunities for his buyers even in the most volatile of markets.
Our job is to source and provide information to our clients in a translatable form and get them what they want. I have actually been working on the selling and buying side for many years. But I've always had always more empathy with buyers, who I could sense wanted a more detailed service than just looking over the listed properties for sale. To match a one-of-a-kind client with a one-of-a-kind home doesn't simply require a real estate agent swinging some key rings. It requires an independent, trusted advisor truly minding its clients lifestyle, needs and interest. The idea to set up a Search and Buying Advisory Practice began in the late 1990's, as a reaction to the high prices of Dutch properties created by the home market bubble. It became my ambition to consider buying as a bespoke service, and provide my clients with more advantages and services than what is usually offered by traditional Estate Agents. And with clients overseas, these include turnkey management of home refurbishments. My challenge is getting to know my client well, knowing available properties that aren't on the open market and doing all the legwork. Thus providing the best deal possible.