Leading manufacturer of plastic greenhouses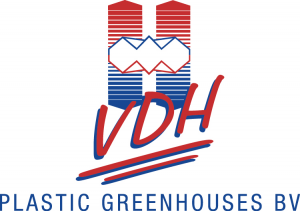 VDH Plastic Greenhouses
Frankrijklaan 9
2391PX Hazerswoude-Dorp
The Netherlands
The company philosophy is that quality is the key to success. This has already helped Van Der Heide Plastic Greenhouses in Hazerswoude-Dorp, the Netherlands, to specialize successfully in the construction of plastic greenhouses for more than 25 years.
VDH poly greenhouses are ideal for fruit and vegetable cultivation, for tree and vegetable nurseries, as well as for companies producing young plants. They are also used for flowering plants and bed and border plants, in plant growing operations and garden centers. As a result, crops grown in VDH plastic greenhouses are proven to be generally hardier with a more compact habit and more intensive coloring.
VDH guarantees first class support, planning, supervision and implementation of your project, before, after and during the construction phase. Whether you are looking for a standard poly greenhouse, or a customized version, VDH will supply and assemble the product on time and to professional standards at home and abroad.
Plastic Greenhouses
All VDH greenhouses are manufactured in-house and with only the highest quality materials. They are constantly and innovatively developing their plastic greenhouses and can therefore guarantee they are to the highest standard.
The combination of ideal ventilation conditions and our single or double polythene ensures a perfect environment for the majority of crops. VDH Plastic Greenhouses is the first company on the market that has already implemented greenhouses with F-CLEAN double layer film.