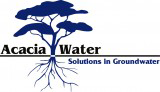 Acacia Water
Jan van Beaumontstraat 1
2805 RN Gouda
The Netherlands
Acacia Water for solutions in groundwater was established in 2003 at the Vrije Universiteit Amsterdam (Faculty of Earth and Life Sciences).
Acacia Water focuses on groundwater in relation to surface water, environment and infrastructure. This varies from implementation of field measurements and model calculations, to giving training and strategic advice.
Acacia distinguishes itself by the cooperation with the University, as a result of which Acacia Water has access to the latest scientific developments in the field of hydrology and environment. They translate this knowledge to innovative and practical solutions.
Passion and years of experience are what makes Acacia Water a leading supplier of groundwater consultancy services. They work to provide practical solutions to integrated water management challenges at all scales, and believe that they can, together with their clients, improve access to clean and safe water.
Each consultancy request is assessed at the start to determine which knowledge, skills and approaches should best be used to most effectively and efficiently tackle a problem. Tailor-made solutions are what make Acacia Waters products and services applicable, socially relevant and unique.