A different approach for a different result
Far Better Network
Why would you still work with just one traditional real estate agent, if Baerz & Co provides you immediate access to 25 interconnected, top notch real estate brokers with an unparalleled reach to Holland's residential real estate market? And what if the buy or sale of your home could be entirely managed by just one professional management office? All for the same fees and a minimum fuzz.
We independently manage the buying & selling of luxury properties on behalf of private clients throughout the Greater Amsterdam area (Randstad) and the South of Holland. All our real estate agents have been carefully selected for being well established, renowned boutique firms and of course they are all officially certified by Dutch NVM.
We fully unburden our global clientele, with an incomparable level of tailored services. This unique approach assures a swift and safe access to Holland's fast pacing property market.
Far more personal attention
Providing a high level of personal attention implies that the person you first meet will work with you from first to last. Always ready and willing to go the extra mile.
Baerz & Co independently manages and supervises all our agents in your benefit only, thus avoiding all typical notorious conflicts of interest our industry is sometimes sadly known for. Every stage of the buying or selling process is managed and delivered with minimum fuss and maximum expertise.
We'll make sure all negotiations with buyers and sellers are done in your favour only to get you the best deal possible. With us no lifestyle-brands franchising their names and bragging about worldwide databases of HNWI's that in the end won't really make a difference to you.
Far more services
Apart from our buying and selling advisory- and brokerage services there's more. A lot more. We'll save you all the time, hassle and disappointments with more unique services beyond those of traditional real estate agents. We'll get you the best and most reliable professionals that you'll probably need to turn the sale or purchase of your home into an efficient and satisfying experience.
Whether that concerns advice on debt finance-, legal- and tax matters, or turn-key management of architectural design, new development, renovation, construction, interior design & decoration and landscaping. With Baerz & Co you'll simply find the best people for each job. One stop shop.
So, to us the true differences lie in a great network at home and abroad, combined with a personal approach, a deep understanding of regional markets, a wider than traditional range of services, and hard work. And because of this unique approach we save our clients three times as much as our fees on average.
Focus
We focus on you as an individual. We focus on the lifestyle that you have now and the one you and your family want in the future. We focus on efficiently selling a property to your satisfaction or acquire one to enhance your life, on your terms, in your timescale.
Experience
Over the years Baerz & Co advisers have acquired a deep understanding of the Dutch prime residential property sector. Our instinct for value, opportunity and lifestyle-fit are supported by the certainty that comes from comprehensive research and long-lasting experience.
Independency
We'd never compromise our genuine independence. Baerz & Co is a privately owned business. We don't work on conflicting assignments. We strongly advocate transparency of fees and don't share commission to our employees.
Impartiality
We don't give or take commission from third parties. We don't allow anything or anyone to cloud the clarity or impartiality of our thinking. And because of that the property and buyer's information we acquire through our extensive, high quality network is all the stronger.
Due Diligence
Not just due diligence or the sort of diligence that exposes a local planning application or a neighbour dispute. But the sort of diligence that enables us to know when a property could be for sale even though it's not on the market. The sort of diligence you might not think of first…
Trust
Do a great job and be trusted! That is why most of our new business comes from referrals. We build trust by our integrity rules and also not being afraid to tell you what you don't want to hear. We trust ourselves, because our instincts have a solid foundation in commitment, experience and property knowledge.
Our real estate agents abroad
Our Architects, Constructors & Interior Designers
For specific, regional public offers please click in the map to the left.
For hidden properties for sale please contact us directly at info@baerz.com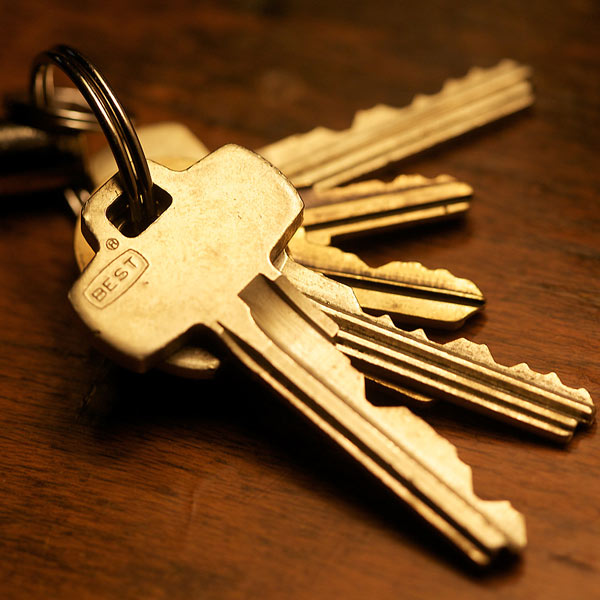 Rentals
We are also known for being one of the most renowned rental specialists in the Greater Amsterdam area and provide 20 years of in-depth experience and an extensive network throughout the country.
We'll take care of all your renting issues and will always find you the exact property that meets your requirements. Only after we truly understand your wishes in detail, we can start working on an advice that meets these wishes and more, going the extra mile".
So be assured Baerz & Co is a superb rental agency with a positive and realistic view on rental property and be surprised with insights you never would have thought of and get better and more personal service than at any other traditional rental agency would provide you. Even better, in most cases our team is happy to help you even after office hours.
Buying
Half the property that we acquire or sell isn't openly on the market. Transacting these 'needles in haystacks' requires proactive research and an unmatched network of professional and private contacts, home and abroad. Recognizing your aspirations and sensing your lifestyle now and in the future. Understanding practical factors such as timescales, geography and the refined balance between buying and investing.
You provide us your most specific of briefs, such as pinpoint locations, precise architectural styles and specific features, or you let us know what meets broadly to your aspiration, we'll be following your agenda, not ours. We'll take you round short-lists of properties, profoundly analysing pros and cons for the property, the location and the seller's mind-set.
When you make a move, we'll develop a strategy, negotiate and fully manage the sale or acquisition. Typically, saving you three times as much as our fees on average.
Selling
We only sell luxury properties without compromising our independence. Our impartial advice has often proved to be invaluable when it comes to identifying and cooperating within our group of independent Dutch NVM certified selling agents matching your property characteristics and area and for all other processes once a sale is agreed.
Compared to just one single real estate office, with Baerz & Co your market penetration increases significantly through our unparalleled network of 25 best real estate agencies throughout the Randstad. A successful sale of a luxury property begins with the right advice and strategy, followed by an effective access to the right channels, at home and abroad.
Brokerage and more
Apart from our top-level buying and selling advisory- and transaction management services there's more. A lot more. We'll save you all the time and hassle to find reliable professionals that you'll probably need to turn the sale or purchase of your new home into an efficient and satisfying experience. And of course all our people have been carefully selected for their outstanding in-depth expertise and proven track records.
Certified Valuation
Juridical Advice
Financial & Tax Advice
Debt Finance Advice
Turn-Key Project Management
Architectural Design
Building Permits
New Build Projects
Renovation Projects
Contracting
Interior Design & Decorations
Landscaping
Flying & Floating
Luxury Yacht Brokerage
Exclusive Cars Brokerage
Private Plane Brokerage